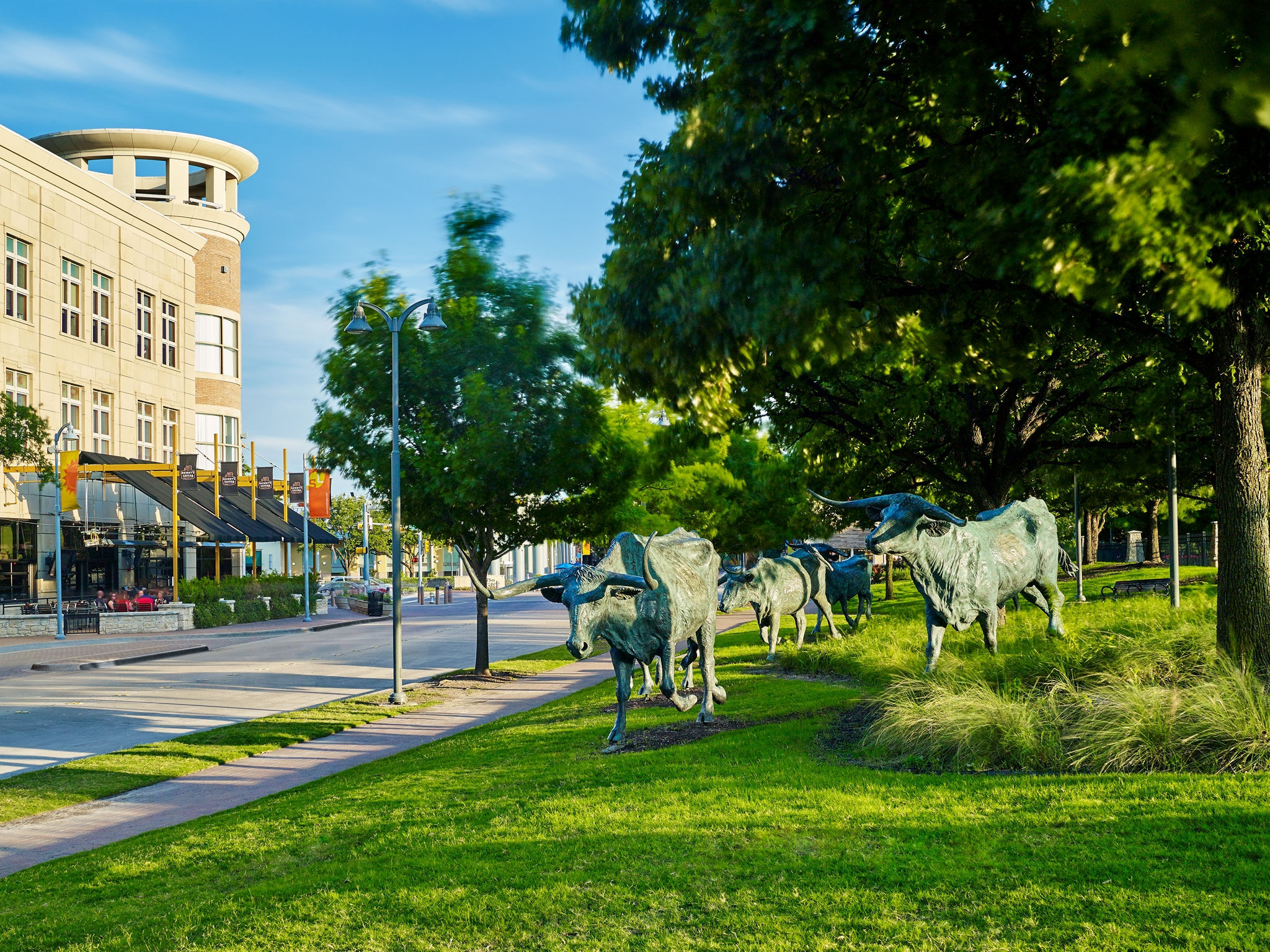 The Shops at Legacy
Nestled within the distinctive Stonebriar district of Frisco in the heart of North Dallas, the Sheraton Stonebriar Hotel is located 1.2 miles from The Shops at Legacy. This urban lifestyle setting lies at the heart of Legacy Town Center where you will find an elegant main street offering a unique shopping experience. Here you can explore multiple retailers ranging from Williams-Sonoma Home to Bachendorf's to men's and women's boutiques. Tired from shopping? Take a break and dine at one of the many award-winning restaurants offering a myriad of choices ranging from traditional Italian, Tex-Mex or American fare. End your exhilirating day by seeing the latest independent film at Angelika Film Center & Café.

Shops at Starwood
Currently Frisco's largest collection of premier specialty retail shops, The Shops at Starwood provides guests with an elegant yet convenient shopping experience to suit everyone's needs. Here guests cand find unique clothing boutiques like Pappagallo Classiques, the fun children store Learning Express Toys, and home boutiques such as Plum Crazy. After a fulfilling day of shopping, enjoy a drink or meal at one of their many premium restaurants. Conveniently located at the corner of the North Dallas Tollway and Lebanon Road, The Shops at Starwood is just minutes from the Sheraton Stonebriar Hotel.

Stonebriar Centre
Whether you are looking for fashion, fun or relaxation, Stonebriar Centre has everything to suit your needs, and it's just minutes from the comfort of your room. Stores include Nordstrom, Pottery Barn, Forever 21 and Williams-Sonoma. The mall also includes an ice skating rink, full-size carousel, Dave and Buster's and an AMC 24 movie theatre to fulfill any entertainment needs.

The Centre at Preston Ridge
Located across the street from Stonebriar Center, this strip mall has over 115 shops and restaurants to provide you with the ultimate shopping experience. Surrounded by unique obelisks and bronze sculptures depicting scenes from the historical Shawnee Trail Drives, guests will find Target, DSW Shoe Warehouse, Old Navy, Pier 1 Imports and GattiTown.

Sam Moon Trading Co.
A wholesaler of women's handbags, jewelry and accessories, Sam Moon is the "it" place to shop the latest in fashion.

IKEA
The world's leading home furnishings company.